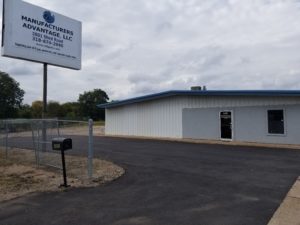 History
Manufacturers Advantage, LLC is a privately owned Louisiana small business. We are a US based company supporting hundreds of large and small businesses throughout the country since 2007. Our integrity in the industry assures your security when it comes to quality products and timely delivery.  

Mission
Manufacturers Advantage, LLC's mission is our commitment to providing you, our customer, with the highest level of customer service possible. We understand and appreciate your business needs for timely delivery of products and supplies.
We make every effort to stock the products most commonly used by our customers in the territory to insure timely delivery. For our customers with unique product needs, we will work with you and your input to develop a plan for stocking your special items in a way that meets your business needs.
Give us a call today!
Give us the opportunity and we will work to save your company money, effort, and time by providing you the products you use every day at the best prices available and most expedient service possible.